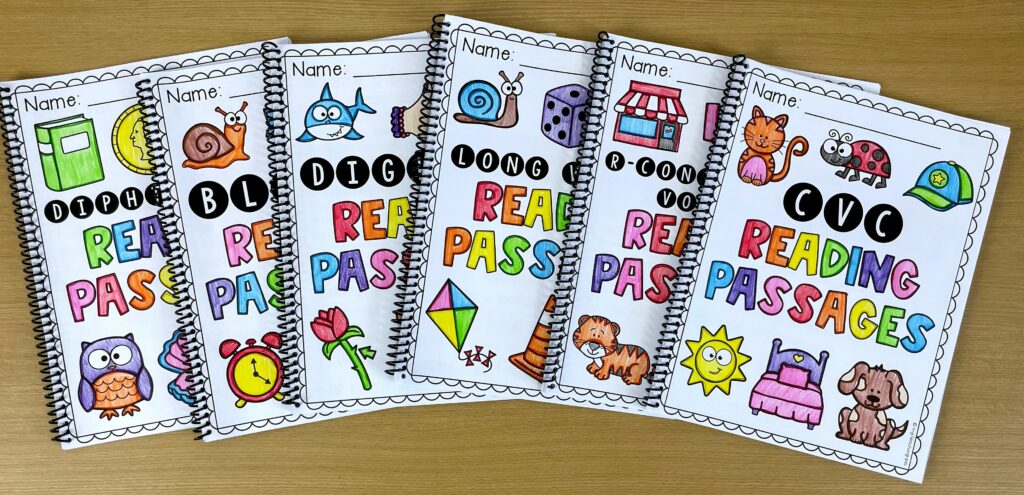 I've recently created a set of phonics-based reading comprehension passages, and I'm excited to share them here with you. I am a huge fan of using phonics-based resources to help teach reading as recent research has confirmed that phonological awareness is one of the key components to teaching children how to read.
These passages are a great tool to use because they are organized by phonics sounds and patterns. This means that you can easily integrate them into your teaching programs and provide differentiated activities for your students. 
Another great feature of these passages is that they help to develop fluency. Fluency is developed as students are required to reread the passages 3 times before answering the questions.
Also, there are SO many ways you can extend these passages. Here are some examples:
Have students highlight the evidence in the text that they used to answer the questions.
Have students highlight, circle or list all the words that match the phonics sound or pattern. E.g. in the passage shown on the left, students would circle all the -at words.
This bundle includes reading comprehension passages for short vowel words, digraphs, blends, long vowel words, diphthongs and r-controlled vowels. Here are some examples of passages from each of these phonics sounds and patterns. You can purchase these packets individually too! Just click on the photo below of whichever packet you would like to purchase and it will take you directly to the page.
Alternatively, you can purchase the bundle which is discounted by more than 35%. If you'd like to see the bundle, just click on the image below or you can find it here. 
Phonics Passages Reading Comprehension Bundle
I also forgot to mention that you will receive a digital version of the passages that is compatible with Google Slides. This is great if you are distance teaching, hybrid teaching or want to include a digital element to your literacy time. Students can complete the digital versions through a computer or iPad.
I hope you enjoy the passages!