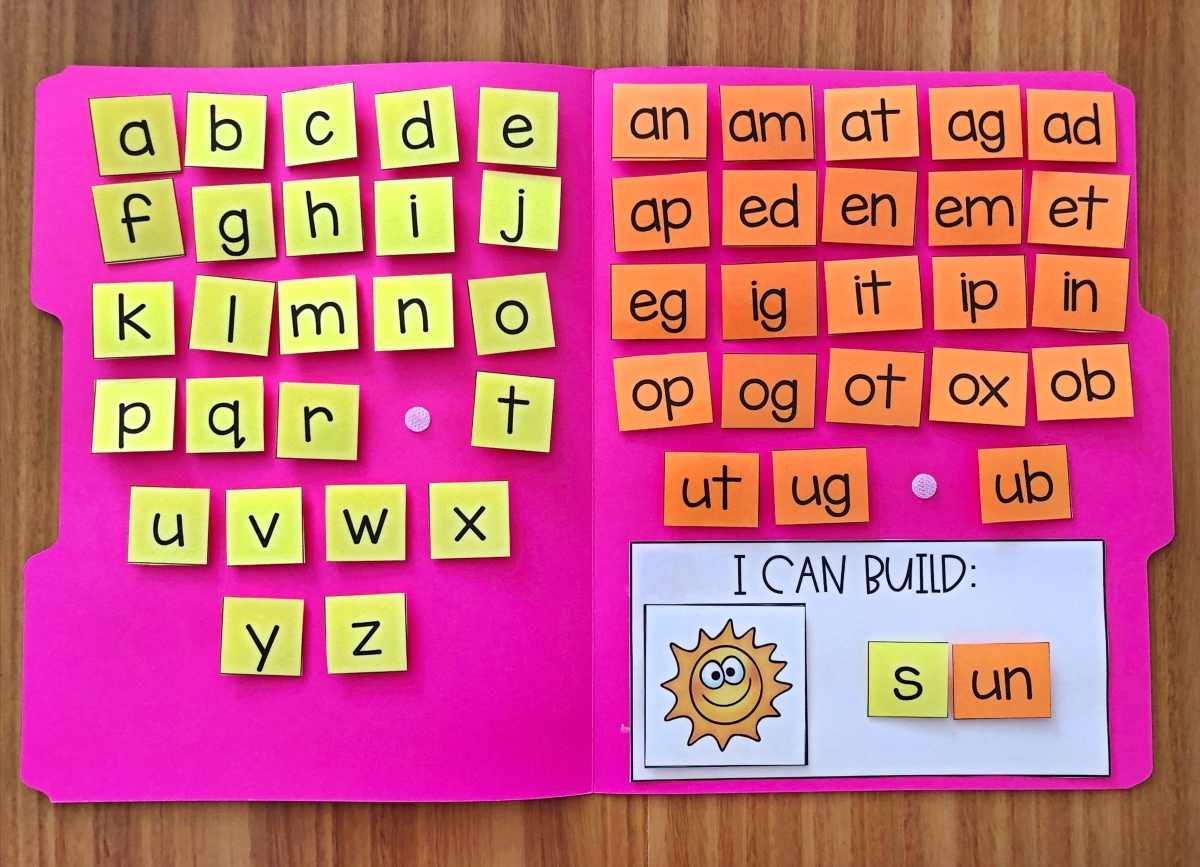 CVC Word Building Activity
To say that I am obsessed with this activity would be a HUGE underestimation. It's the first thing I recommend to anyone teaching CVC words. This compact, little center is the ultimate resource for learning how to spell CVC words. It is adorable, easy to store and super engaging. Students get to master their short vowel words in a hands-on way without having to search through piles of magnetic letters and laminated cards. It helps to familiarize them with the onset and rime components of CVC words, and did I mention, alphabet order too!

How does it work?
There are 72 pictures cards included for all the short vowel sounds. Students choose a picture card and then build the word by choosing the matching onset and rime letter tile. That's it! I've also included a recording sheet in case you want students to draw and write the words they have built.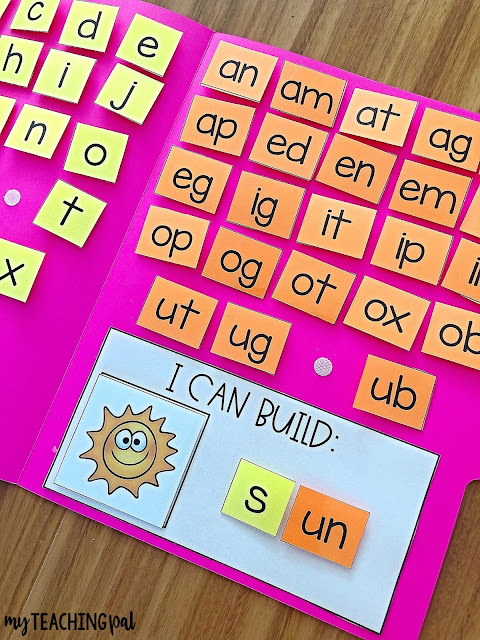 To set up the activity, all you need is a file folder and some Velcro dots. There are full instructions included in the packet. I recommend laminating the file folder first so that you can keep the activity for years to come.

If you'd like to check the CVC Word Building Folder out, you can grab it below: