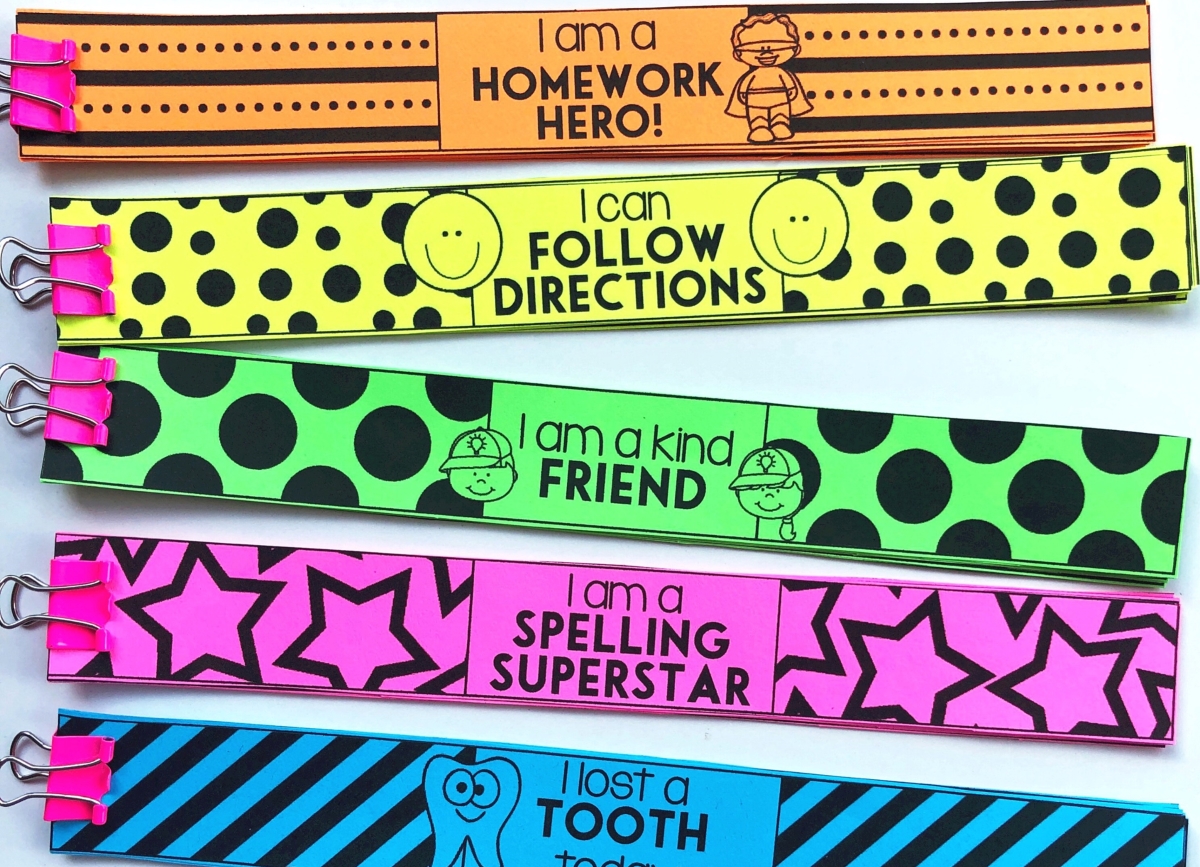 What better way to kick off the school year than with an introduction to my favorite behavior management resource EVER. This resource has been transforming behavior around the world! I'd like to introduce you to brag bracelets!

Teachers have reported that students have never sat so straight, listened so intently and worked so hard. But, that isn't even what I love most about brag bracelets; students get to take them home which creates a positive teacher/parent communication channel. So I bet you're wondering…
How do they work?
Brag bracelets are so versatile that you can incorporate them into virtually any behavior management program. I'd always have a few up for grabs during a lesson. For example, at the beginning of a lesson, I'd let my students know that I was looking for 3 wonderful listeners to receive the 'I'm a good listener' bracelet, and then I'd hand them out accordingly. I also made sure that if I saw a student doing something super special, such as being a kind friend, that they received one. I would attach the bracelets to their wrists using a bit of tape and students could take them home at the end of the day, which I found that parents really loved.
I have received so many wonderful ideas from other teachers too who use them in a variety of different ways. Here are their ideas:
To introduce these, I used a few and once my student were used to them I added more.
I printed them on cardstock to make them more durable.
I laminated them and attached sticky velcro dots so I could resuse them.
I incorporated them into my existing behavior management system, so I would just hand out a couple at the end of the day.
How to store them?
My favorite way to store brag bracelets is by clipping them together using fold-back clips. I'd lay them flat in a nearby drawer and take them out as I needed them. See the top image of this post for an example.
However, if you want to create something extra special, you could make a brag bracelet display like the one below. The labels are a freebie in my store, and the little envelopes from Amazon.
Do you have color bracelets?
I'm so glad you asked! Yes, I made them in a colored version too because I had many requests for them. They work the exact same way, they're just a little more colorful.
How do I get them?
You can grab the brag bracelets below 🙂 I hope your students love them!